Wuxi JAK made a wonderful appearance at the 2019 India Refrigeration Exhibition Acrex India Original China Refrigeration Network Air Conditioning Heat Pump 2019-03-02
On February 28th, 2019, India local time, 2019 International Refrigeration, Air Conditioning and Ventilation Equipment Exhibition (ACREX) was grandly opened in Mumbai Exhibition Center, India! Acrex India, India HVAC Exhibition, is the largest and highest specification refrigeration and air conditioning exhibition in India, and the largest international refrigeration and air conditioning professional exhibition in South Asia. In 2011, the International HVAC Exhibition in Mumbai, India was changed to an annual one, which was held alternately in the capitals of New Delhi, Bangalore and Mumbai. At present, the exhibition has become the largest exchange platform for refrigeration and air-conditioning industry in South Asia, attracting more and more international buyers' attention and opening the door to the Indian market.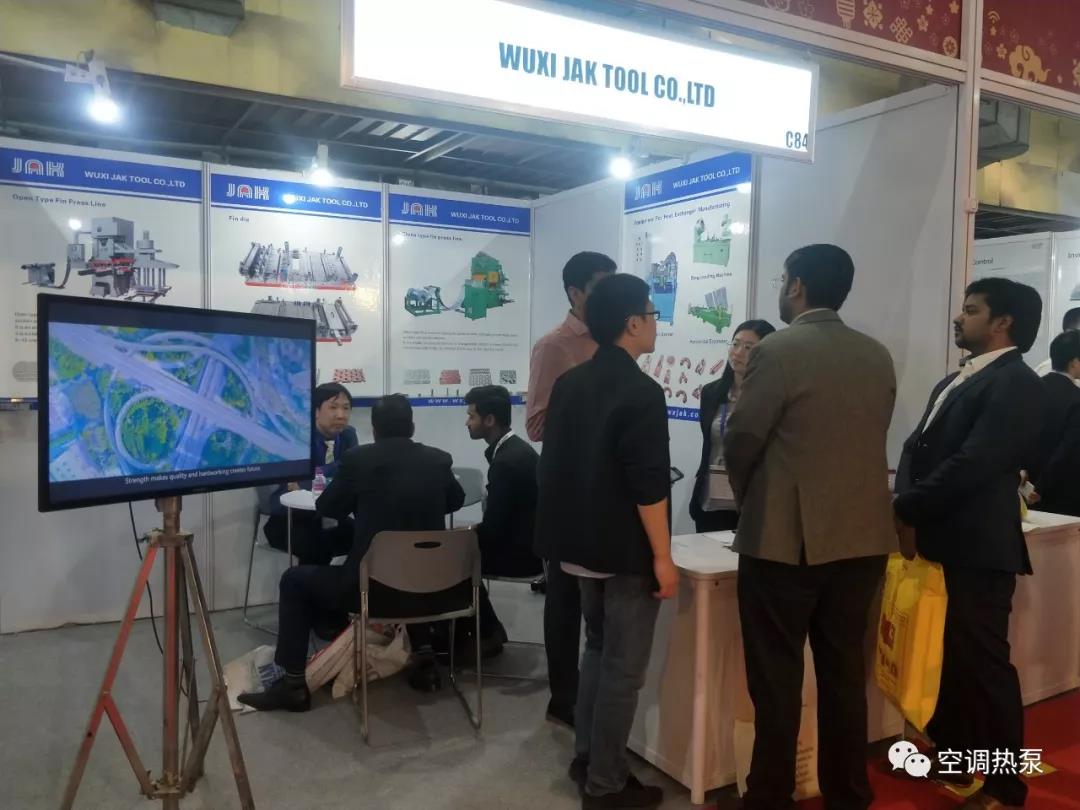 The reporter of China Refrigeration Network learned on the spot that the refrigeration market in India has been growing rapidly in recent years, and the enterprises appearing on the spot this year have an unprecedented grand occasion. In terms of scale and product range, it can be called an international professional event, bringing together almost all famous brands from all over the world to participate in the exhibition. Manufacturers, traders and construction procurement agencies from all over the world attended and displayed their systems, equipment and components, including air conditioning, heating, piping, ventilation, fresh air systems and refrigeration applications. Numerous well-known brands have appeared one after another, virtually opening an ornamental feast with innovative products and cutting-edge technology as the core.
Today is the second day of the Indian Refrigeration Exhibition. At the exhibition site, the reporter of China Refrigeration Network saw that the booth of Wuxi Jiake Technology Co., Ltd. attracted the attention and favor of foreign customers, and the on-site consultation continued.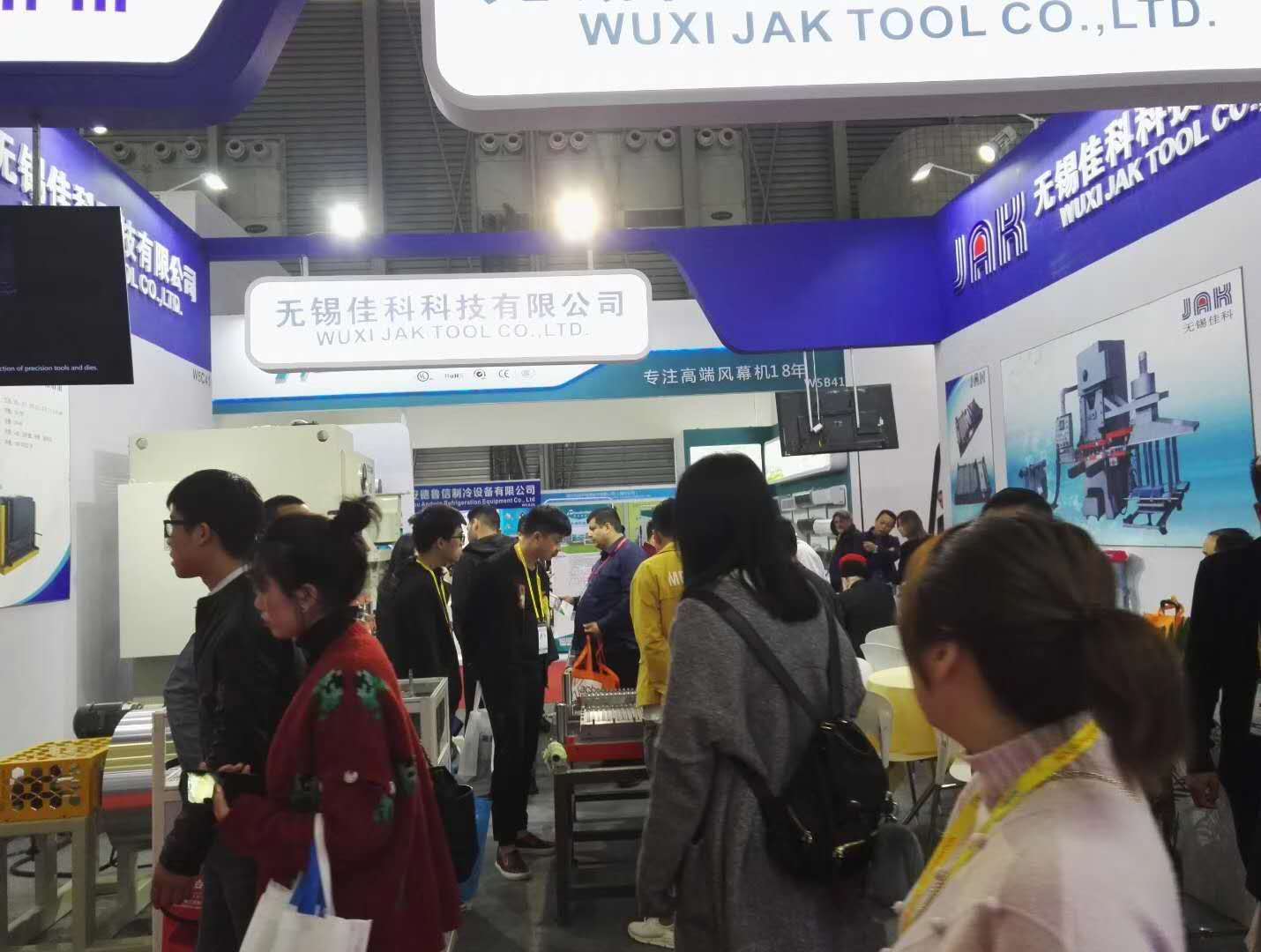 Wuxi JAK Tool Co.,Ltd, a professional fin press,fin press line,fin press machine,fin die,fin dies and fin coils equipment manufacturer, has been dedicated to this industry for more than 16 years.Since 2004, JAK tool products have been widely used in household air conditioning, central air conditioning, refrigerator, dehumidifier unit, food storage, internal combustion engine, automobile and other industries.
JAK is located by the famous Taihu Lake in Wuxi city, Jiangsu province, China. With more than 25 years R&D experience in fin coils making machine and tooling business, JAK has successfully developed a series of equipment and toolings,including fin press,fin press machine,fin press line,fin die,fin dies,hairpin bender machine,vertical expander machine,horizontal expander machine,tube straight & cut off machine,return bender machine and etc.
Through all these years of effort, JAK has already established a very good reputation and partnership with solid quality and professional service. JAK has now already become the main supplier and technique leader in this area
i
n the world, with products spreading over the world to USA, Canada, England,Japan,India,Korea,Russia, to more than 30 different countries, with more than 500 customers. Every customer is satisfied with our product quality and service.
With the years of providing top quality, first-class technologies and best cost-effective solution, JAK gains more and more shares of the market. With outstanding professionals, advanced processing equipment and modernized management, JAK has successfully fulfilled from CAD to CAM and manufactured the most competitive equipment.
JAK sincerely wishes to establish cooperation, make progress with all partners, and have prosperous future together.